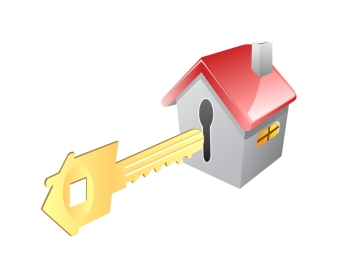 Are you a new homeowner? Or did you recently move to a new neighborhood? Are you simply renting out a new apartment for a few months? Whatever the situation, you definitely need to work on your home's security system, especially with the crime rate going up. There are lots of burglaries and break-ins reported everyday resulting in casualties. However, with an impregnable security system, you can reduce any probability of your home being on the list.
There are lots of manufacturers of home security systems in the market making it hard for the consumer to decide the best. With this home security checklist, you should be able to have an idea on how to keep your home safe. If there are any blind spots, you should be able to notice them immediately and rectify the security lags. Follow this home security checklist to the letter and keep your home and family safe from malicious third parties.
At night, all the doors should be locked once you get into the house. During the day, if you are leaving the house, you need to leave your doors locked regardless of the amount of time you will be outside.
All the exterior doors should be made of metal or solid hardwood that is harder to breakdown.
The peepholes on your doors should have a wide angle of sight to make sure you can see any visitors to your home. Also, they should be at a height where everyone in the house can see clearly.
If there are any glass parts on your doors, make sure they are reinforced accordingly to prevent any shattering especially due to an intrusion.
All the doors in your home should have a deadbolt alongside a lock to make sure they are locked properly when someone is entering or exiting the house.
Don't leave your spare keys under a plant, doormat or in the mailbox but rather leave them with a trusted neighbor or a close friend.
If the garage is connected to the house, make sure the connecting door is made out of metal too. Also, it wouldn't hurt to add a deadbolt or a door lock to make sure your house is impenetrable through the garage.
For the outside garage door, don't rely only on the automatic remote controlled door opener but rather you should add another lock to maximize security.
Both of the garage doors should be properly locked when you are leaving the house.
If there is a sliding glass door at the back of the house, you need to add locks too. If possible, there should be a pin or dowel, which prevents the glass door from being lifted off or shoved aside. Also, lock the door at night or every time you leave the house.
All the windows should have pins as well as locks. If you need a little ventilation in the house, make sure the window is locked even when it's opened halfway.
Any bushes or shrubs around the house should be trimmed frequently to reduce the size and remove any hiding spots for intruders.
Install floodlights outside the house to make sure there are no blind spots or dark areas where intruders can hide. Also, all the external lights should be switched on when dusk sets in.
The house number should be clearly displayed since it makes it easier for police or other first responders to find the house efficiently.
If there are any newspaper or mail deliveries, they should be stopped when you are away and allow a trusted neighbor to pick it up to prevent strange delivery people from finding an excuse to get into your compound.
All the possessions in the house should have a unique identifying number or tracking systems installed (especially electronic devices) to make it easier to find them in the event of a burglary.
Firearms should always be unloaded with all the ammunition-stored close by in the event of a break-in.
Barbecue grills and outside furniture should be stored inside when you are away or perfectly covered with a tarp which can be secured firmly. Also, ask your neighbors to watch your house while you are away for any suspicious activity.
If you check everything on this home security checklist, your home should be safe from any intruders or malicious third parties.