As technology continually improves, becoming less expensive and more accessible, security systems are becoming implemented more and more commonly. For the average citizen, security and peace of mind are their first prerogatives and have become a basic necessity. To choose the right surveillance system for your situation, it's important to have a basic knowledge of the different kinds of technology available. This article discusses IP cameras and how to access your IP security cameras remotely over the internet.
Related: How Do Home Security Systems Work
What Is An IP Camera?
A standard IP camera uses an Ethernet cable to connect to a network or Network Video Recorder. After the IP camera is physically hooked up to the network (cabling can run up to 1500 feet), you can access it and use it remotely from anywhere in the world through the camera's IP address/password. 
Using An IP Camera
Newer models of the IP camera may offer image processing capabilities and highly advanced image refining options such as VCA (video content analysis), WDR (wide dynamic range), and ROI (region of interest). If you are looking for specific features, our helpful sales associates at TriStar Commercial will help you find the right kind of camera for your security needs. One item of note with IP cameras is that there is always a slight (1-2 sec) delay when transferring the footage to your monitor. However, this shouldn't be much of a problem unless you have an explicit need to watch things the exact second they occur. IP cameras can also boast up to 4K resolution, along with all of the other perks of built-in image processing.
Do IP Cameras Need The Internet?
Having an internet connection is necessary if you want to set up IP cameras for remote viewing. However, you can still access your IP security cameras on your smartphone through 4G/3G mobile data apps if there is no WiFi available. 
Looking for home or commercial security system installers? Work with TriStar Commercial today!
How To Stream IP Cameras Over The Internet Through Manufacturer's App Or Client
The easiest and most convenient way to set up an IP camera to view remotely is to use the manufacturer's app or Client. Manufacturers design every part of both the App and Client, so there are no concerns regarding compatibility issues when watching CCTV cameras from anywhere through the internet, unlike third-party software. Moreover, security camera providers regularly release new software versions offering improved features. You can easily watch your CCTV cameras from anywhere using the internet thanks to P2P technology, such as checking on your remote cabin from the comfort of your couch. Below we break down the configuration of an IP camera on the internet in three simple steps:
Step 1:

Download the app or Client to your phone or computer

Step 2:

Launch the app and input a unique ID number (UID) to configure the camera device

Step 3:

On the App or Client, click on the camera to view your IP camera over the internet outside the

home network

. 
Most of the time, the camera software sellers only allow you to watch CCTV cameras from the same brand from anywhere with the internet and don't work with the security cameras from other brands. 
Related: Home Security: Everything You Need To Know
How To Stream IP Cameras For Viewing Through Port Forwarding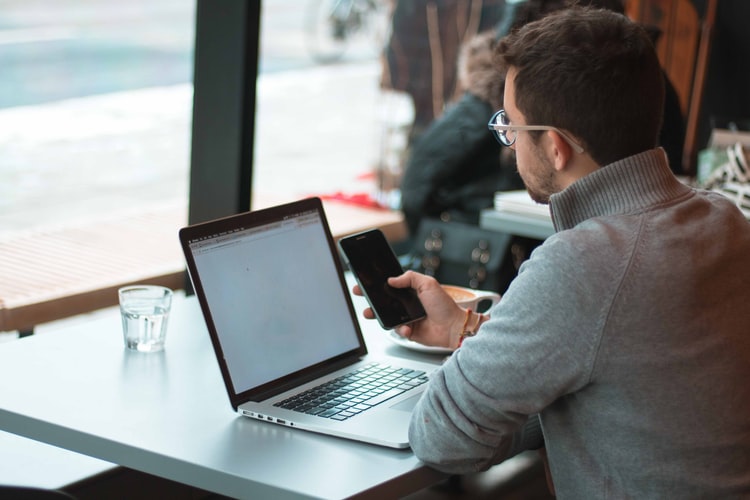 The other option to stream IP cameras over the Internet is to set up a security camera through a web browser remotely. Port forwarding can remotely access IP cameras through different WiFi connections for all security camera brands, along with NVR remote viewing. Below we list the steps to setting up your IP camera for remote viewing via port forwarding. 
Related: What A Security Consultant Can Help You With
Setting up online remote access for IP security cameras is a fairly straightforward process. Thanks to advancements in technology, you can check in on your property from anywhere in the world for free. TriStar Commercial is a top security system consultant and installer located in Austin, TX. Work with TriStar Commercial for your security system needs today!
Looking for home or commercial security system installers? Work with TriStar Commercial today!