Security systems are a vital part of protecting your facilities, customers, and employees. They can aid you in the event of a crime and, more importantly, significantly reduce the chances of a crime occurring. 
These systems are complex, so here we'll break down some of the ins and outs of a business security system.
What should you look for when buying a security system
There are a few different factors to consider when selecting a security system.
Budget. This is a careful balance between cost and quality. You'll want to stick with a security system that doesn't stretch you too thin, but do your best to find one that's still of excellent quality. Efficient and affordable systems are the way to go.
Business Size. The space your business occupies and the number of employees you have factored into your security system. For example, if you rent a large office space, you may need more security cameras to cover any blind spots, where if you are a small company gathered in one area, far fewer cameras would suffice.
Security Risks. Depending on the type of business you run, your security risks will differ. If you have a lot of valuable hardware in a warehouse, you'll need alarm systems and physical security cameras. However, if you operate a website company, you'll need a system with special cybersecurity considerations.
Necessary Features. Once you know your budget, business size, and security risks, you can determine what the essential features of your security system are. 
Types of Protection. This can include data protection, asset protection, or personnel protection and will be determined based on the aforementioned qualities of your entity.
Trusted Security Provider. Your security system can be state-of-the-art, but if your security provider isn't, there will be many holes in your security. Find a provider with experience, a strong reputation, the ability to provide ongoing support, and the necessary skills to get the job done at a high level.
Tristar Commercial Systems has been protecting Austin, Houston, San Antonio, and surrounding areas since 2003. Our service staff is on-call 24/7, and we specialize in providing excellent service at a competitive price. Learn more today. 
Related: Commercial Surveillance System
What are the different types of business security systems?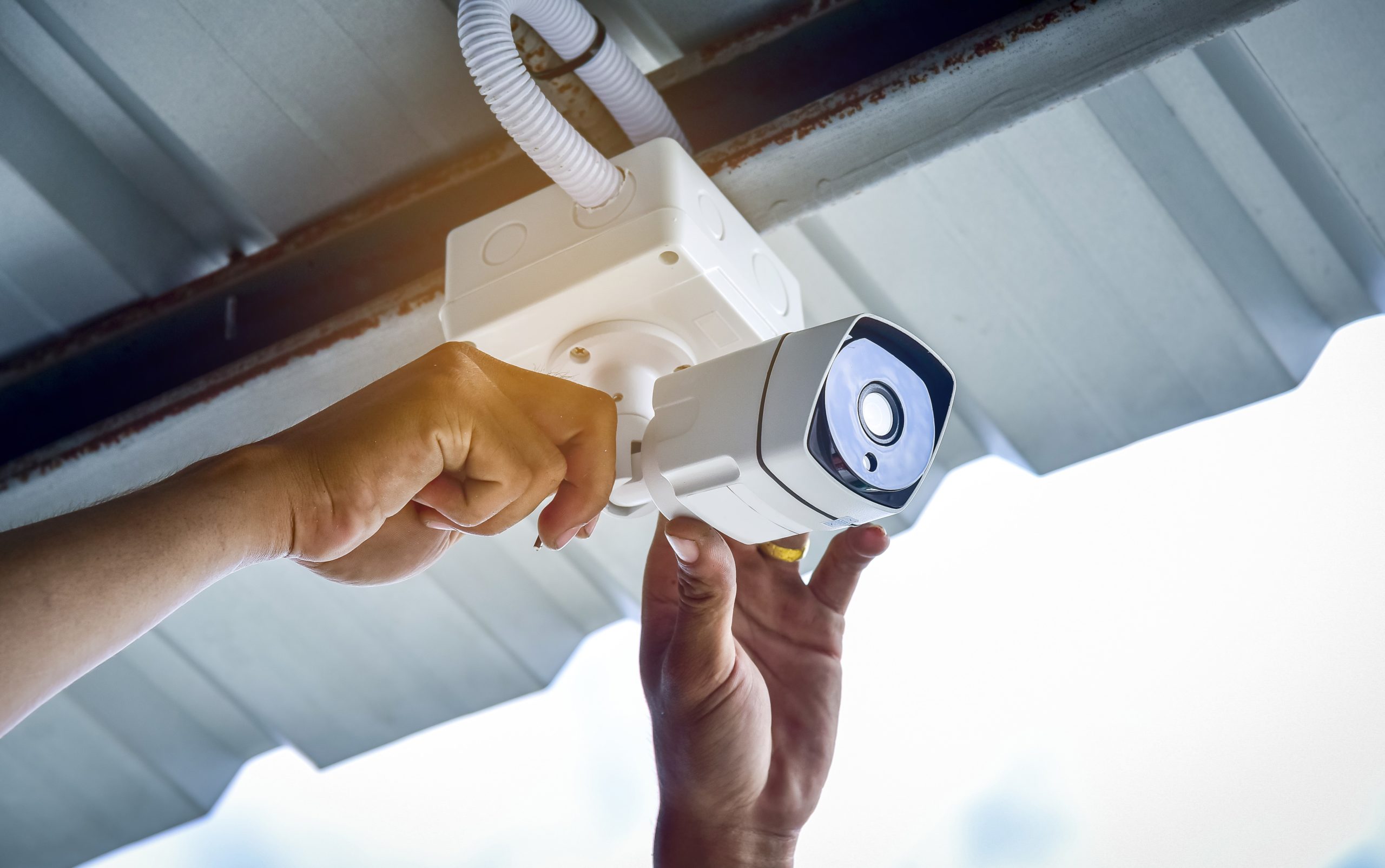 You may know your business needs a security system, but did you know there are many different types to choose from? Here are some options so you can determine which is best for you.
Video Surveillance Systems. With closed-circuit television (CCTV) systems, you always have an eye on customers, staff, and your premises. Tristar Commercial's CCTV security systems include box cameras, PTZS cameras, spy cameras, weatherproof security cameras, wireless cameras, and more. We have experience installing these cameras in residences, small businesses, and municipal facilities.
CCTV systems can be either wired or wireless. Wired systems provide high-quality video and eliminate concerns over interference. Transmission distances of over 1,000 feet are possible because you don't need to worry about installation distance.
Wireless systems are becoming more common because of their portability. The advances in wireless technology have eliminated many interference problems, and video quality can be superior to wired systems.
Tristar Commercial can help you figure out which system is best for you.
Fire Alarm Systems. Fire alarm systems are not optional when you operate a business facility. These protect your property, customers, and staff in the event of a fire-related emergency. 
Tristar Commercial is an independent company, so we tailor your system to meet your needs. We select the best equipment for you and service businesses from movie theaters to schools to banks.
Security Alarm Systems. These deter theft and intruders from entering your facilities. Motion sensors and door and window sensors are excellent ways to prevent break-ins or even monitor them if they occur. You can also opt for externally monitored alarms, meaning 24/7 coverage.
Access Control Systems. These limit personnel from entering restricted areas, audit employee attendance, and allow for public access to low-security areas. Tristar Commercial selects the best access control systems for you, including photo ID cards and card readers, a real-time clock, proximity detection, PC or web-based control solutions, and more.
Wireless Sensors. These sensors protect against toxic gases such as carbon monoxide.
Remote Monitoring. When paired with electronic access systems, remote monitoring allows you to be notified of issues at your business. 
Related: Importance Of Security In The Workplace: What You Need To Know
How much does a security system cost for a small business?
This greatly depends on the equipment and company you select. However, you can estimate between $1,390 and $10,870 per year, including hardware, installation and activation, business monitoring, and cybersecurity. 
Tristar Commercial provides security consulting services to help you choose the best, most cost-effective system for you. Between planning, bid assistance, and administration, let us take the guesswork out of your security. Learn more here.
Related: What a Security Consultant Can Help You With
What is security system integration?
Integrating your security systems means you can manage everything from one program. Additionally, most of these integration systems work on your phone or computer, so you can keep an eye on your business when you aren't there.
If a crime does occur, an integrated system means you can provide more information to the authorities and increase the chances of the crime being solved.
Types of questions to ask your security provider
You always want to make sure your security provider is experienced and reliable. Some questions you can ask include:
How much experience do you have when it comes to business security?

Can I speak with one of your current business security clients? 

Are your systems customizable to meet my needs?

How often is my technology upgraded?

If an incident occurs, what's your procedure?
These questions ensure your provider's expertise and allow you to verify their methods.
How do alarm systems communicate?
Most systems use a hardwired connection, WiFi connectivity, or wireless RF systems. Most systems nowadays are transitioning wireless, meaning sensors communicate via different frequencies, depending on the system installed.
How do you maintain a security system?
It's a great idea to do weekly perimeter checks to ensure all locks and systems are functioning. You also want to request annual inspections to ensure your technology is updated and continues to run smoothly.
Related: Flawless Commercial Security
How often should burglar alarms be serviced?
If your system is bells-only, then annually should suffice. However, if your burglar alarm system includes a police-approved monitoring system, then you'll want it serviced twice per year. Servicing catches issues like blown fuses, corrosion, open circuits, and faulty micro switches to ensure your system works when you need it to.
Call TriStar!
Installing a business-grade security system is challenging, and you don't want to leave anything to chance when protecting your business. Tristar Commercial can help you from the planning stage through administration and provides high-quality, cost-effective systems tailored to your needs. Contact us today!