If you are maintaining a facility, you are required to have a properly working fire alarm. Inspectors will come to your facility and check out all the components of your system. Here are a few ways that you can be ready for these yearly inspections. 
Are you worried about your next fire alarm inspection? Let TriStar Commercial help with your fire alarm system!
What You Need To Know About Fire Alarm Inspections
When running a business, those annual fire alarm inspections might not be at the top of your priority list. These inspections can cause interruptions to your business and take time out of your normal operations, but malfunctioning systems can be deadly during an emergency. If you want to be adequately prepared, you need to understand the inspection process, know the typical time frame, and inform your employees about the tests. 
Related: Questions You Need To Ask Your Business Security Provider
What Happens During the Fire Alarm Inspection and Test
Before the fire album inspectors start their tests, they will contact the local fire department to alert them of the test. With that, you can be assured that the fire department does not show up for a false alarm. While the inspectors are on-site, they will conduct tests to ensure all your fire alarm systems are working correctly. From the fire alarm panels to the elevators, these inspectors will test to make sure everything is in proper order. These tests can also help to identify any problem areas that could compromise the safety of your building and employees. Along with that, you will know that your system meets all the safety standards in the local community.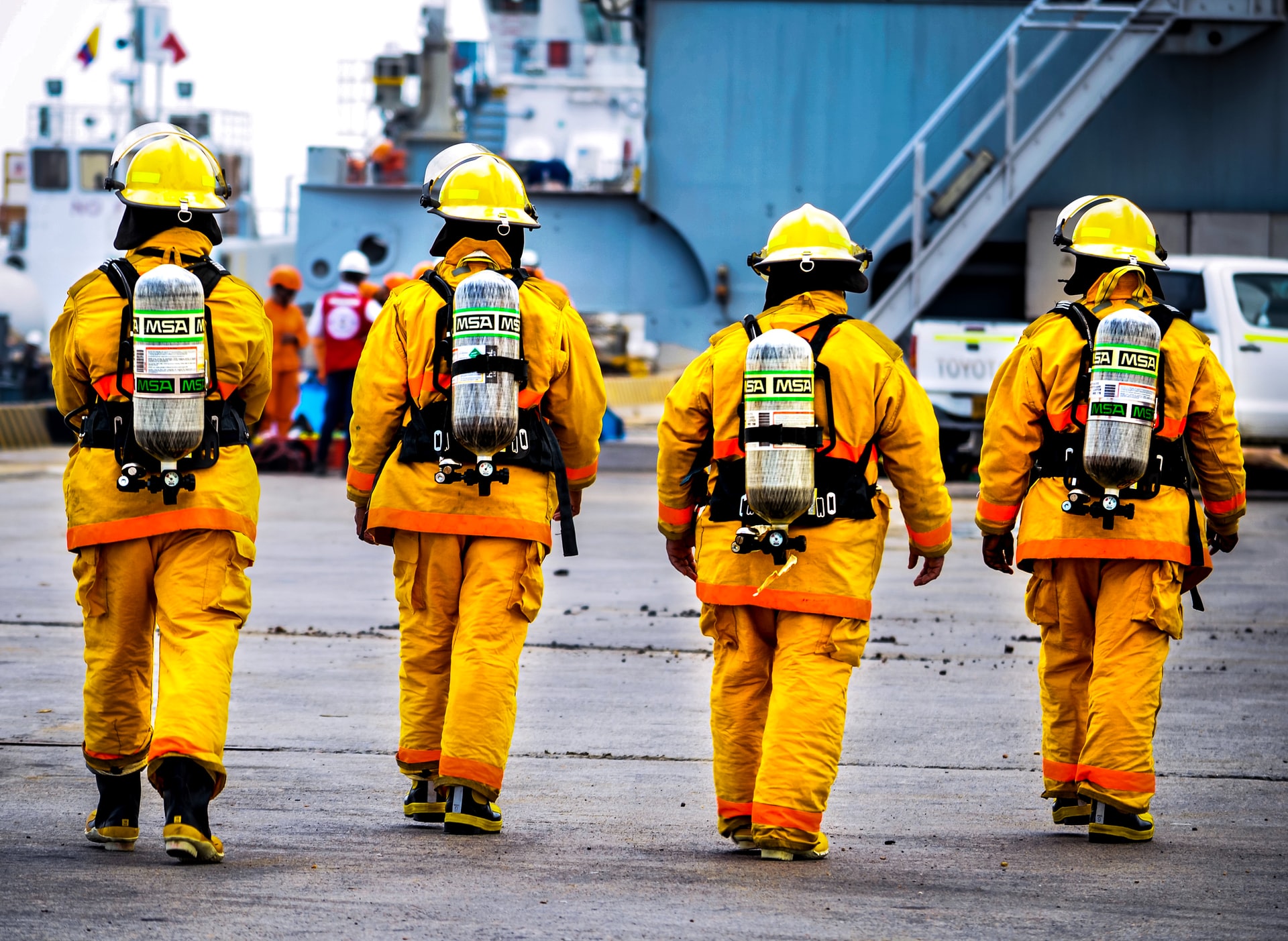 How Long Will Your Fire Alarm Inspection and Test Take
Depending on the size of your facility, a fire alarm test could take a few hours or be an all-day process. In some cases, the fire alarm systems are contained in multiple buildings, and it could take several days to test all the components correctly. Allow the inspectors to do their jobs and never rush them through these processes. 
Here's What Your Employees Need To Know
Most of your employees should understand the fire drill procedures for the building. When the strobes, alarms, and other alerts sound in the building, ensure that everyone is aware of these testing phases. Most of the disruptive elements will only last for a couple of minutes. 
Related: The Importance Of Correct Security Camera Installations
How Often Do These Inspections and Tests Need To Happen
When you need to have a safe facility, regular fire alarm inspections are essential for maintaining a compliant space. The fire alarm control panels, communication equipment, remote annunciators, and initiating devices must be tested on an annual basis. Every two years, the smoke detection devices will undergo sensitivity tests. 
What Tests/Inspections Are Needed?
Your fire alarm system might need several required tests. Many people are familiar with the yearly tests, but there are other inspections that your fire alarm system might need to ensure proper compliance. These two inspections are known as an acceptance test and a sensitivity test. 
Acceptance Test
After a new system is installed, an acceptance test is usually required. These inspections will ensure that all the components are operating correctly. All the devices and components in the system are tested, including those that initiate communication with the fire panel. Acceptance tests are done once but are conducted after installation or before the occupation of a building. However, if the building has seen extensive renovations, the acceptance test must be completed again. 
Sensitivity Test
Within one year of the fire alarm system's installation, a sensitivity test should be completed. This inspection focuses on those initiating devices to ensure they are compliant with all the manufacturers' ratings and ranges. The inspectors will use aerosol smoke and metering devices to activate the initiating device. With that, they can measure whether the device initiates within the suggested range. If the initiating device sets off within the manufacturer's set range, it gets a passing grade. 
What Role Do the Fire Alarm Panels Play in the Inspection/Test?
During these tests, the inspector will ensure that the devices are correctly working and that the panel is in optimal working condition. In addition to the test, the alarm panel batteries are tested, and the panel is monitored for any activity. Alarm panels are a vital part of the process. If you have a conventional panel, it will show a minimal amount of information. However, those addressable panels record specific locations and can help inspectors check out certain areas. Plus, addressable panels can monitor ambient temperature, record the sensitivity of the smoke, and determine other types of issues.
Related: Importance Of Security In The Workplace What You Need To Know
How Do Vendors Know If Every Device Has Been Tested
You might want to know if all the devices have been tested, but that can be challenging. If you have an addressable panel, it will keep an inventory of all the devices at their specific locations. When the inspectors are testing their systems, they will often list the devices' locations. You can use that list to make sure these components have been tested. However, if there is no list, you might need to send a technician to look throughout all the rooms and up at the ceilings.
What Happens If a Device Fails the Test?
When a device fails a test, there are several steps you can do to ensure it is fixed. First, the owner of the device should be notified. In some cases, the devices can be replaced at that time of the test. If that is the situation with your facility, the new devices can be tested to make sure they work. Most companies will notify the building owner within 24 hours of the test that some devices have failed. 
The Final Word on Fire Alarm Inspections
Fire alarm inspections are an important step in maintaining the safety of a facility. These tests ensure that all the devices, components, and systems work and communicate with each other. When it is time for a test, you want to make sure that your system is ready to pass an inspection. 
Need to have a high-quality fire alarm system installed at your property? Let TriStar Commercial help keep your business space safe with our fire alarm systems!