When we think of security camera footage, we tend not to think of high definition 4K imagery. Security feeds often bring to mind grainy images and news reports asking for the public's help in identifying a barely visible suspect. With all the advances in technology in video and security systems, why do security feeds still look so unpolished and grainy? The answer is that many companies attempt to save money on their surveillance equipment and opt for lower-quality and older products. Security camera setups can be expensive, but they shouldn't come at the cost of store or home safety. The purpose of a security camera system is to provide a clear picture of what is happening. You should be able to identify people and what exactly they are doing. In this guide, we will outline some of the most common reasons for low-resolution or bad quality imagery from your security cameras. 
Related: Home Security: Everything You Should Know
How Old The Equipment Is
If you have older equipment, your image quality is not going to be as good as it can be. Many businesses delay upgrading their security camera systems mostly because it is out of mind. However, you don't want to wait for a crime or accident to happen before you upgrade your cameras. Having outdated equipment makes it more difficult for both your business and the authorities to see what happened during an altercation or incident. You can also lose footage altogether with old DVR or recording equipment and software. 
Older analog cameras and DVR combos require more to process and download information for your viewing. They require separate power and video data cables that make them inefficient and lower-quality than new IP or other cameras. Analog security cameras have low framerates and generally lower resolution than new camera solutions. 
New IP security cameras should replace your outdated equipment for a more streamlined process of capturing and recording video. IP cameras are also less work to install and have the advantage of encoding and compressing video to send to an NVR (network video recorder). 
Related: Security Camera Video Loss: Reasons & Solutions
Storage Settings
Your storage settings could be a big problem when it comes to the viewability of your security footage. Having a high-resolution video will require much more space on a drive. Some business owners don't want to pay for better hard drives to store video, so they will simply downgrade the resolution of their security feed recordings. This leads to the blurry and grainy footage we are used to seeing on the news. 
You may need to compress your video file sizes to make them manageable to store, but that should never come at the expense of footage usability. HD video does take up an enormous amount of space. Still, business owners can offset this by putting in place a calendar of deleting old security footage if nothing has transpired. The FBI recommends that businesses use at least a 640×480 resolution, but even this degrades the image to make it very difficult to identify people and objects in the video.  
You should test your storage capabilities and resolutions that provide a balance of efficient storage and resolution. You can also configure many cameras to record only when there is motion detected. This is one of the best ways to eliminate wasted storage and maximize resolution. 
Looking for a security camera system that never fails? TriStar Security Services can advise on and install a camera system that provides high-definition video quality so your home or business can be safer. 
Type of Cameras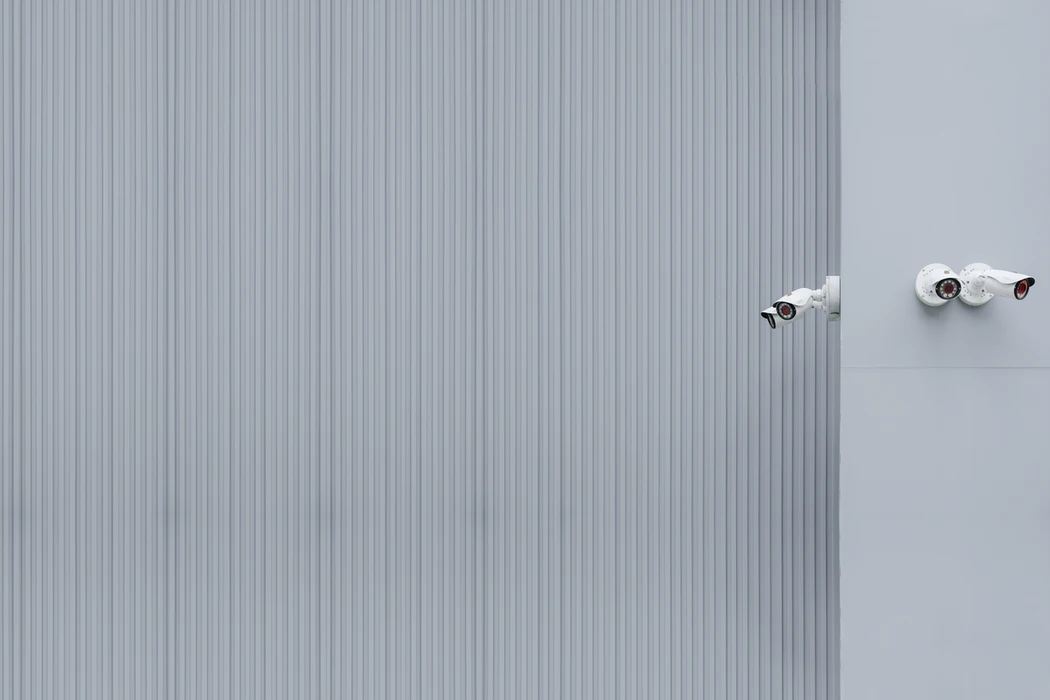 Your camera model will, of course, affect the quality of your video. If you have an analog security camera from the late 80s, it is going to produce grainy and low-resolution imagery that will be nearly useless in identifying people or smaller objects. Here are some camera types you will commonly see homeowners and commercial businesses use. 
     

Standard CCTV –

This is a simple solution for businesses who want to set up a camera system. There is a variety when it comes to CCTV cameras, but in general, the old analog cameras will not be as good as the new IP cameras. They require a video cable to the office, front desk, or wherever the monitoring personnel will be. You can record footage with the use of a DVR, so you may view it later or show authorities in case of accidents.

 
     

High Definition IP – 

These cameras can provide a superior view of your home or business and let you stream your security feed to your computer or monitor setup wherever you may be. This is perfect for businesses and homeowners as they can be notified of activity via their computer or smartphone.
Nighttime Lighting and Other Light Sources
Nighttime lighting can be tricky for security cameras. There needs to be a good balance of light to have the best possible picture. If there are bright lights next to your camera at night, it could be worse for the image if they are too close or angled incorrectly. To get the best picture possible, you will need to rely on the camera's IR picture from natural darkness or have the entire area well lit. You can experiment with different settings and lighting to get the best possible imagery from your footage. 
Internet Connection
If you have a slow connection, it could definitely cause degraded quality in your security feed. A slow connection will pixelate the video, making it very difficult to see what is happening. Make sure you have high enough speeds by ensuring your router and WiFi network are updated and providing enough signal.
Are you looking for expert security consulting and installation? TriStar Security Services can optimize your security camera footage and equipment to provide a high res image consistently. 
Now that you know some of the most common causes of bad security camera footage, you can diagnose and fix your problems with high-resolution security camera recordings. TriStar Security Services can also help you to optimize every layer of your home or business safety. Contact us today to get started on a consultation. 
Related: Do Parking Garages Have Cameras? What You Need To Know