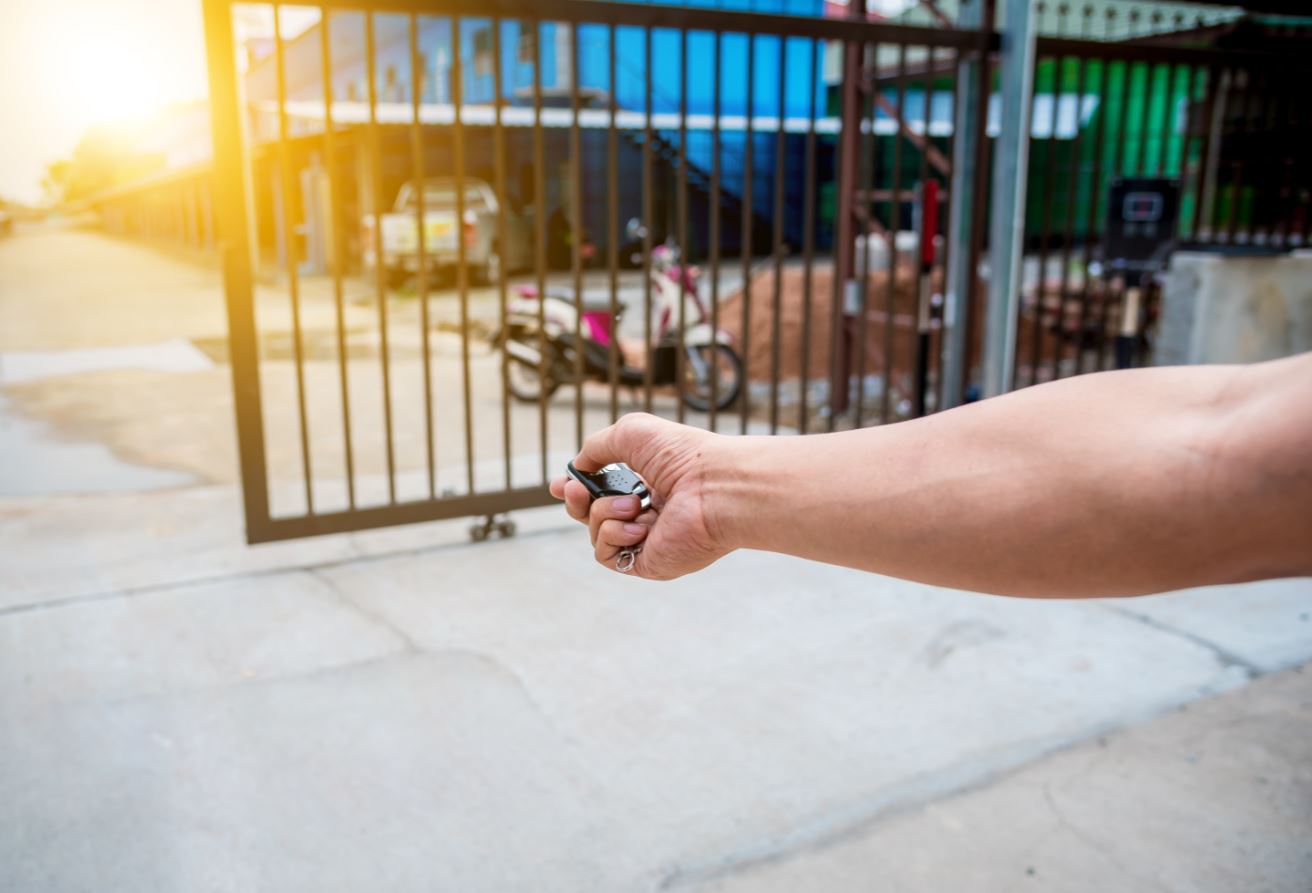 Security gates have been around for as long as history can remember. That is because they work. Whether it's invaders, burglars, thieves, or anything in between, security gates will guard your business better than anything.
Millions of dollars are stolen in business assets per year. Having security gates puts your business to the next level. Riots, civil unrest, and even weather can be prevented entirely by having a security gate.
A security gate will statistically save your business money over time for the cost, and the prices are surprisingly lower than you'd expect!
We'd love to teach you the massive benefits of having a security gate and how it can help protect and grow your businesses!
Related: Types of Surveillance Systems
Why a Security Gate is Important
Security gates are a tool that is exceptionally good at limiting the number of people allowed into an area. This is extremely useful in situations where a business has assets to protect or compliance requirements to meet.
A security gate provides a first line of defense for a business to deter potential malicious people from even attempting to break in or access the building. One single purchase helps drastically with limiting access points, which allows a business to keep their eyes focused.
Additionally, there are times where a security gate will help gain contracts for businesses because the deal they are looking to procure requires a certain level of security. A security gate elevates a business's security to the point they're taken seriously by larger clients.
There are many types of security. Feel free to check out all of our security products, from fire alarm systems to security gates.
Worker Logistics 
A security gate can help employees come into and leave work at set times and in an orderly manner. This also helps with emergencies because employees know where to go and can be checked when leaving.
Security gates can also have cameras pointed at them to track who is entering and leaving the area. Having less space to cover helps the business save money on areas they need to cover with higher-tech cameras.
Expenditure Savings
Savings to the business is something that everyone is always considering at the top. A security gate may cost money upfront, but it is a technology that will pay for itself over time.
The first savings to the business will be on security staff. Instead of covering all entrances to a building, the company only has to pay for a few guards at the security gate. A security gate will reduce staff and keep the business equally safe.
Secondly, your business will save on-camera coverage. With only one point of access, you may only need two or three cameras instead of a dozen to cover the entire property.
An intercom system is the third way a business can save. Only having a few contact points between security guards or an alert when a security gate is breached reduces the amount of communication and purchases needed to maintain standards.
Security Gate Installation Estimates
A security gate can vary in cost, but it's going to depend much on what your business needs. Manual gates can range from $150 to $500. 
If the business needs an automatic gate or a much larger option, it may be looking at a cost of a few thousand dollars. The installation cost can also range depending on how many gates and the type of gate. Manual gates have higher installation costs, for example.
The installation cost ranges from $300 to $1500, but it can be higher depending on the job's size. 
Regulatory Safety Compliances
Many regulator bodies require security gates and guards for safety. Gates drastically reduce the chance of burglary or theft, so it's natural for it to be a requirement at times.
Check to see if what your business is working on is required to have specific security measures taken. The FDA and DOD need many companies to protect certain products, so if you're involved with either, you may want to check-in.

Legal protection 
Protection from legal action isn't something many people think of ahead of time, but a security gate can help you in court! It proves that your business is taking security seriously.
This results in higher insurance reimbursements and restrictions on claims if it involves certain items being stolen.
Related:  Commercial Survallience System
Property Protection During Civil Unrest and Extreme Weather Events
When we say property protection here, we don't mean from someone running in. Security gates can help during civil unrest, riots, and other property damage.
Statistically, people go after the easiest targets during extreme events, so a security gate is something people aren't willing to challenge.
On top of all of these benefits, it also protects against weather damage. A security gate can create a barrier between flying debris and your business. This can save a business massive amounts of money in repairs and headaches trying to get insurance claims.
If you're looking for home security after hearing all of this, we offer that also! Check out our home security options on our site.

Increase the Value of Your Business and Save Money With a Security gate
Security gates have so many apparent and hidden benefits, and TriStar is here to provide the best of the best. Saving money and increasing your business's value is the icing on the cake compared to other great things a security gate brings.
If you'd like to discuss things further, make sure you give us a call. We live and breathe security, so it's exciting to help businesses protect themselves and their investments.
Related:  Austin Surveillance System Types