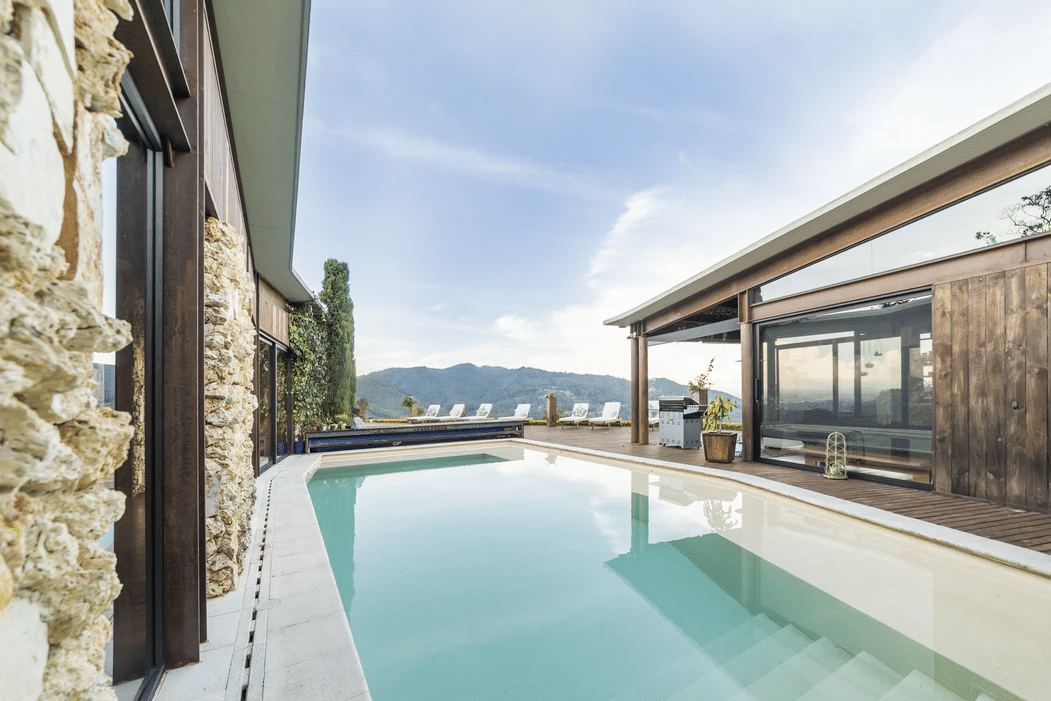 Pools are an amazing amenity that people look forward to when they stay at resorts or rent apartments. However, they pose business owners with a good deal of liability and safety concerns. Homeowners and business owners can face lawsuits from visitors, guests, and other parties if they don't take the proper steps to provide the safest pool area possible. It isn't always the case that we can have lifeguards standing by, but we can put measures in place to help us control the pool by keeping an eye on activity and posting the proper signs. This guide will detail how a security camera can help keep your pool as safe as possible for everyone. 
Related: Business Video Surveillance: Benefits Of Surveillance Cameras
Why Your Pool Needs A Pool Camera
There are several reasons your pool needs a camera to keep watch on activity. You should always look to keeping your guests safe from incidents from roughhousing to failure to abide by pool rules. Cameras help to keep a watchful eye on things while providing evidence that the incident was not your fault as a homeowner or property manager.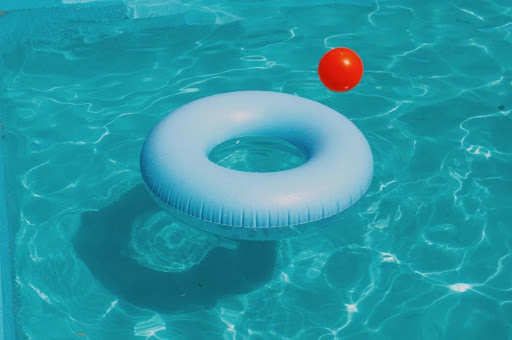 Lack of swimming ability

– Sometimes accidents can happen to children and adults who don't know how to swim. People can sometimes fall into the pool, so it is best to have an eye on the situation when it happens. 

Lack of supervision

– If your pool has no lifeguard supervision, it will be up to parents to look after their children. But sometimes adults will need supervision as well — especially if your business has a bar like many resorts. 

Alcohol –

As mentioned, alcohol can make pools a much more risky situation. When alcohol is introduced, the liability for a fight or incident goes way up. Having a camera setup will deter any bad behavior while informing those in charge of your security that there may be an impending bad situation. 

Failure to wear proper life jackets and protective equipment –

If you require life jackets or other protective equipment, a camera is a perfect tool to enforce the safety of the pool. 

Lack of barriers –

It is usually best to have fencing or other barriers around your pool to ensure that only authorized guests can use it. However, this isn't always possible. People will also often skirt obstacles to take advantage of pools. Cameras help you make sure no one is using your pool when they shouldn't be. 
Are you looking to completely protect your business with a security camera system? TriStar Security Services can provide you with everything from expert installation to experienced advice on how to keep your business safer. 
Advancements in Safety
As we discover better solutions with technology for our everyday lives, we can eliminate more risks in pools and swimming.  Drowning is frequently rated one of the most preventable causes of death, so we should do everything we can to avoid pool accidents. Security cameras are cited as one of the best solutions to provide overwatch of the pool area to catch any accidents before or as they happen. Underwater cameras can even catch activity that lifeguards can't see in high-risk pool situations like water parks. Your footage won't just potentially save lives. It can act as your best defense in court for any lawsuits. 
Related: How To Remotely View Security Cameras Using The Internet
Video Camera Solutions
If you choose to boost the safety of your pool area by adding security cameras, you have a variety of options to choose from. Be wary of low-quality cameras that are tailored for pool monitoring. If you search on Amazon and find a cheap WiFi camera, chances are it won't be good for keeping watch over your pool. 
There are also extremely expensive options that can cost tens of thousands of dollars to set up. Keep in mind these options are tailor-made for high-end resort pools that have a lot of money to use for these purposes. And chances are it will be worth it for them to avoid many litigation attempts over the years. 
It will be best to choose a security camera option that will provide a constant and very clear feed of your pool area. You may also want infrared capabilities to ensure that no one is using the pool after it is closed at night. For homeowners, a WiFi-enabled security camera will be best to keep an eye on the pool. A commercial-grade surveillance system won't be necessary at all. A camera setup will keep your children and the neighborhood safer by having eyes on it at all times. Homeowners especially can take advantage of motion-activated cameras as their pools are not in use most of the time. 
Want a security expert to install your camera system for you? TriStar Security Services will completely set up your camera systems for a stress-free experience that works better for you.  
Types of cameras for pool security
Standard CCTV –

This is a simple solution for businesses who want to set up a single camera to watch over the pool. You can run a video cable to the office, front desk, or wherever the monitoring personnel will be. You can record footage with the use of a DVR, so you may use it as a defense or show authorities in case of accidents. 

High Definition IP – 

These cameras can provide a superior view of your pool area and let you stream your security feed to your computer or monitor setup wherever you may be. This is perfect for businesses and homeowners as they can be notified of activity via their computer or smartphone. 

Four cam system with recording –

This solution will be best for very large pool areas in resorts or other businesses like fun parks. You will be able to link these separate cameras to your monitor system for a full view of your area for better safety. 
Now you should know everything you need to enhance the safety of your pool with a security camera! For a more secure business or home, we recommend seeking guidance from an experienced security consultant. They will provide invaluable advice and security system installation that will leave you more prepared and better protected.