We all want the peace of mind that comes from knowing our families and belongings are safe when we head to work or go on vacation. But sometimes, that isn't always so easy. Wherever you live, there is always a chance of break-in or robbery. Home security systems can keep us in the know about any intrusions, and they can identify criminals and even deter them. You don't need to be an owner install your own surveillance system, of course. If you rent an apartment, you can easily install your WiFi security cameras to monitor your home 24/7. This guide will take you through everything you need to know when installing cameras in your apartment. 
Related: How To Remotely View Security Cameras Using The Internet
Can I install a Security camera in my apartment?
You can absolutely install a security camera in your apartment. You are well within your rights to keep an eye on your belongings to prevent any theft or other crimes. However, since you don't own your space, you will need to keep some thighs in mind. 
You will want a camera system that you can easily install without the need for heavy-duty drilling or wiring. Ensure you research the camera beforehand to know everything there is about installing it. Many WiFi cameras are incredibly easy to set up. Many don't even require wall mounting. You can place your cameras in bookshelves or on end tables — anywhere they can get a good and full view of your apartment. 
If you have roommates, it will absolutely be best to let them know that you are planning to install a security camera. Privacy laws are different in every state, but it is best for everyone in your apartment to be onboard with the idea. 
You should also keep in mind how your camera setup will look to your landlord if they decide to come by to make repairs or inspect your apartment. If you have wiring and cameras all over the place, this might seem a little strange to them. 
Looking for the best security system installation for your home or business? TriStar Security Services has the most knowledgeable staff in the industry with an unparalleled dedication to our customers. 
Can I put security cameras outside my apartment?
You will probably not be able to place a security camera outside of your apartment. If the camera is facing any of your neighbors, it can violate their privacy. Recording activity that happens outside of your property will generally be best to avoid. However, if you have an apartment that comes with a patio or other private outdoor space that you are worried could be broken into, you may be able to talk with your landlord about installing a camera. In general, though, it will be safest to keep your cameras indoors on the property that you are renting. 
Where to Put Your Camera
The best places to put your camera in your apartment are the areas that overlook everything. High up on a bookshelf, windowsill, or another high place will be best to provide a sweeping view while requiring no drilling or damaging installation. You will want to ensure that you are covering all the areas where someone could potentially break-in. 
Placing your cameras discreetly in high places is also best to keep a low profile with your guests. Some camera options are even less invasive by recognizing your face and the faces of frequent visitors to stop recording when they are in the range of the camera. 
Having a camera that allows you to view the feed through your smartphone is extremely convenient.  This will allow you to easily enable and disable your camera if you don't want to record activity. This is especially useful if you are only looking to record when you are away at work or on vacation. 
Here are some of the most desirable traits in your apartment security camera:
Wireless and stress-free install and use

Secure connection only to your private home network 

Can be easily moved around your apartment 

Has a robust app or user software to control and record video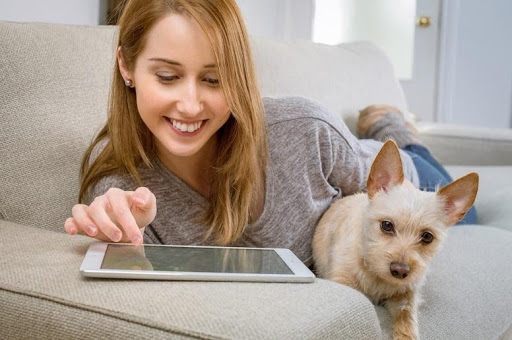 Related: How Do Home Security Systems Work
What About Video Doorbells?
What are your options as an apartment renter when it comes to video doorbells like Ring? This will depend on how in-depth the installation process is. If it requires digging into the wall to wire the system, this will be a no-go. However, some companies like Ring have a renter-specific peephole camera that enables users to be alerted through the app on their smartphone if anyone rings their doorbell or if there is any motion detected. Many of these systems are compatible with other smart home technology like Amazon Alexa that enables voice control.  
Do I need a hard drive or other special equipment?
Are you looking for the best home security installation experts? TriStar Security Services can consult on and install the best solution no matter where you live. 
This will depend on what you are looking to achieve with your home security system. If you are looking to record 24/7, you may want a hard drive to store all your data. However, many camera systems built for homes and apartments make it as easy as possible for the user without the need for special equipment besides what comes in the box. Depending on your needs, you may want to purchase an external NVR (network video recorder) or NVR software that will install on your PC. You will also need a wireless router if you are planning on using WiFi-enabled cameras. This will probably be your easiest option as well to avoid running clunky ethernet cables through your apartment. 
So, you can absolutely set up a security camera in your apartment! Just make sure to follow the above tips and ask your landlord about anything you think they might be concerned about. 
Related: Are Home Security Systems Worth It? What You Need To Know