Many Texas homeowners want to purchase a security camera system but don't know where to begin. Technological innovations add to the complexity of choosing a system that meets your needs and budget. Customers can choose between analog, IP, and Indoor security camera options.
Analog security systems come in analog or digital formats. These budget-friendly systems record and transmit images to a digital monitor or TV.
IP security systems have their own IP address. They only need a network connection to transfer images from your cameras, allowing remote access. You can set them up quickly as they connect to a network, just like a laptop or printer. Interference is a thing of the past with these systems, as you can access them anywhere.
Indoor security cameras are the perfect solution for apartment dwellers or those who want to monitor their home or business activity.
We have compiled a list of Texas's top five security camera installation companies to aid you in your decision.
Related: Electronic Access Control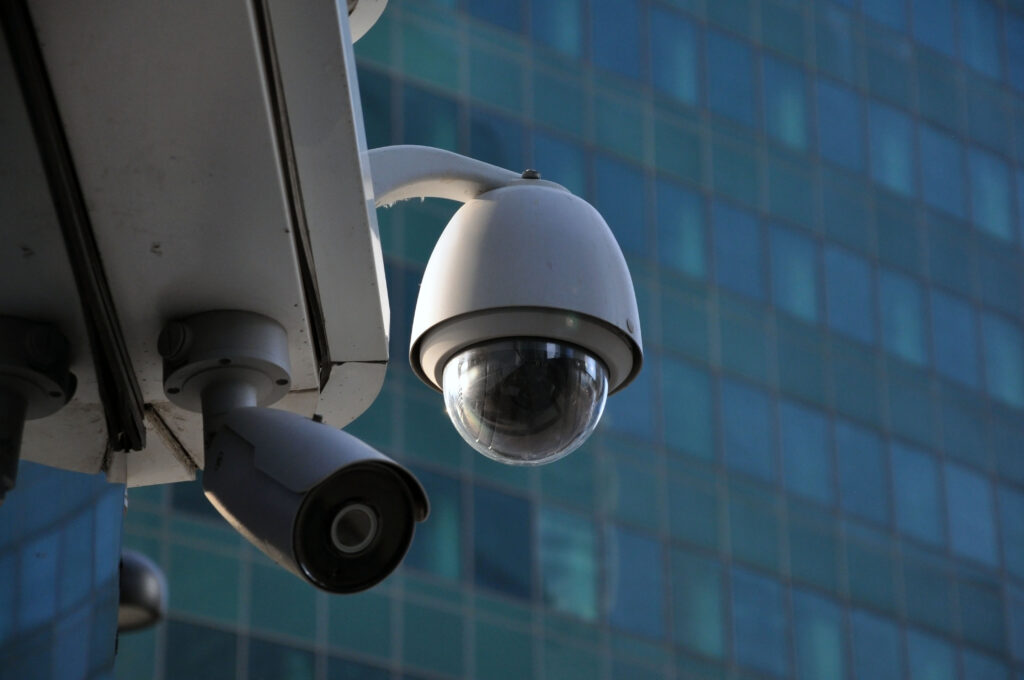 TriStar Security Services give you many options to choose from when it comes to security camera installation in Texas. They are one of the best video security camera installers because they offer a wide array of analog and digital systems as well as IP cameras for remote access.
The company services Austin and its surrounding areas. They also offer the Speco VL648IRVF Indoor Dome Camera with IR LEDs. This bullet security camera is rugged and waterproof yet small, affordable, and dependable.
TriStar Commercial Security can install a comprehensive home security system that provides total control and surveillance of your home. Through your smartphone, you can access your cameras from anywhere and anytime – whether to check up on a babysitter or glance at the baby cam.
You have total control over lighting settings, thermostats, entrance ways, and exits with just a few touches of your finger. From the safety of your own home, you can utilize TriStar's Commercial Security cutting-edge technology to create a dependable and user-friendly security system.
Related: Apartment Complex Security
First Class Installations prides itself on helping its customers with high-quality installations without the unreasonable prices. They can install security cameras at lower prices because they partner with Ring to provide customers with the latest technology.
They understand that some customers are uncomfortable with the technical aspects of security camera installation. Their technicians will handle all aspects of the installation and setup for you.
With the Ring app, you can control and monitor your home 24/7 from anywhere in the world. First Class Installations offer a variety of security camera solutions, from indoor to outdoor, wired and wireless. They service customers in Houston and its surrounding areas.
Are you in need of a security camera but want to save money and time by getting it installed professionally? Contact us at TriStar Security Services for a security consultation.
Empire AV Services gives their customers the peace of mind of having their security camera systems installed by licensed professionals. They service customers in Houston, Austin, and Dallas, Texas.
With their IP security systems, you can remotely monitor your primary residence–or even a vacation home located miles away–from the comfort of your phone or tablet. You have full access to your networked security cameras.
Quickly detect any potential intruders at your main house or check for water damage in the basement of your summer home, keeping both you and your family safe with a few simple clicks.
With their comprehensive system, you can effortlessly lock and unlock any door conveniently from your keychain remote, mobile device, or internet. Plus, choose from a wide range of finishes and lever styles. Even in low light conditions, buttons will shine brightly, so you'll never have difficulty locating them again.
If you are unsure which security system is the best for your home or business, Dr. Computer Service & Security Cameras can help. They help customers in the greater Houston area. Speak to their certified specialists and let them help you develop a robust and reliable security solution.
They can install any security camera system for residential or commercial properties. They even offer free quotes to give you an exact idea of the cost. Their goal is to create a safe environment for their customers and for the spaces they entrust to them. They also offer 24/7 technical support.
Trinity Home Installations offers installation services in Houston and San Antonio. They offer 4k professional-grade security camera systems with advanced recording capabilities, as well as HD cameras for better resolution.
Their surveillance packages come with a variety of features and benefits, such as access control systems, motion-activated recording, remote monitoring, and more.
Trinity Home Installations also have indoor/outdoor cameras with night vision capability, allowing recording even in low-light conditions. They also provide full installation services, including labor and materials.
Related: Austin Commercial Fire Alarm Systems
Are you ready to take your security to the next level? Contact TriStar Security for a free quote.
Choosing One of the Top 5 Security Camera Installation Companies in Texas
Texas homeowners who want to protect their properties and safeguard the safety of their families can look to one of the five-star security camera installation companies in Texas. The contentment and peace of mind of knowing your home and community are secure is priceless. 
With the right security camera system, you can keep an eye on your home 24/7 from anywhere in the world. Whether you want indoor or outdoor surveillance, wired or wireless cameras, each of Texas's top 5 security camera installation companies offers the expertise, technology, and customer service to meet your needs.
No matter your project scope or budget, a security camera installation company in Texas can help you secure your property without breaking the bank.